So a while back
Mar
held a Karaoke Lolita Meet!
It was my second meet attending all dressed up so that was pretty exciting!
We had a sleepover and grabbed dinner at Pei Wei. I hadn't been there in so long and they apparently changed the entire interior design of it?!???!?!? o_o (food is the same but I was really confused ahhhh)
(I always get the same gotdang thing)
Pre-wig/outfit
We grabbed breakfast and got ready super early.... but it took us about 3 hours to get it all on! @_@
I didn't take a lot of photos at the actual event (because I left my dslr in the car) so I just have some of us.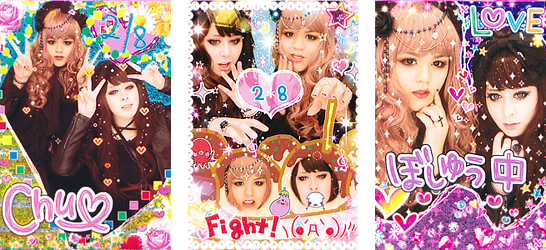 Purikura!
Me and my babe!
Bodyline // BisouBisou // H&M // XXI
Wearing the dress I bought from Mar along with her wig and headgear. She also made me a lovely rose & pearl chain hair pin!!! It's so beautiful *___*
(Shameless plug but!) If you're attending Anime Matsuri in Houston, Mar will be selling all of her beautiful accessories and wigs ~
We were inside of Mozart and at some point all get asked for a photo by what I am assuming to be the local Korean Newspaper (judging by the nature of the guys???).
In other news......... • ㉦ • I purchased my first brand dress and I'm super duper excited!!!
After Tea Party OP by Enchantlic Enchantilly
I also started putting together my black x gold coordinate for AM this weekend. Wearing my Rin Matsuoka wig because my hair was a mess but-- it's coming together nicely!
❤ Anyway, that's it and thanks for reading! ❤