Not! Too! Long! Ago! (a few weeks ago orz) Mar and I attended a local Lolita Wine Meet. Very exciting and also thankfully very cold!! I was wearing wayyyy too many layers that day...!
Went for breakfast very early in the morning, but we were starving by noon. TT So we ran over to Starbucks for a quick bite before the whole thing.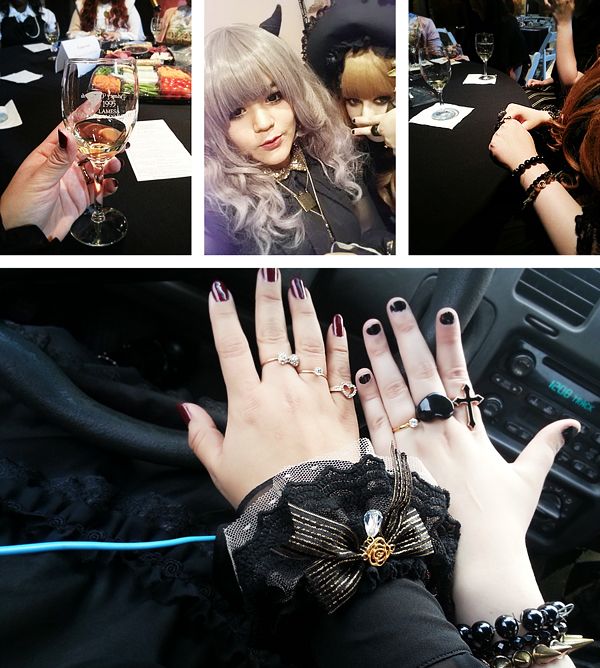 Gave Mar a matching ring hehe
And lots of tasty wines! I can't handle any sort of alcohol, but these all tasted dandy! I'm more of a dessert/sparkling wine fan but it's something I really want to go back and try again.
outfit not very creative but I'm just starting out so l|l( ∫ -_-)∫
Horns & wig belong to Mar
Inside the winery! It was super pretty-- I've actually never been to a winery so this was a new experience for me.
It was cold so naturally nothing was growing yet which makes me want to go back in the summer/autumn.
Some of the girls in their beautiful coordinates!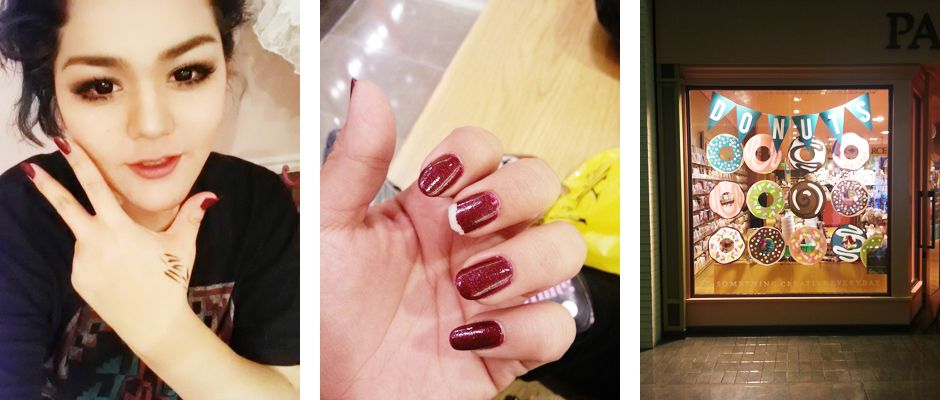 I ended up going to the mall later that evening only to have one of my nails break (which then led to several breaking gdi ✚△✚ ). (~ *also pre wig selfie * ~)
Lately, I always feel really uninspired and unmotivated so haven't been drawing as much. And I've also been putting overtime in at work so I'm just really exhausted, but I hope to rework my layout and do an art post of sorts pretty soon.
Thank you for reading! xoxo